Panair do Brasil – was formed on 29 October 1930 as Nyrba do Brasil, being taken over by Pan American, which renbamed the company Panair do Brasil on 15 September the same year. The company used Sikorski S-38, later S-43, then DC-2s, Lockheed 18s and DC-3s. On 31 March 1946, the first of three L-049 Constellations ordered by Pan American for its subsidiary, arrived in Rio on delivery.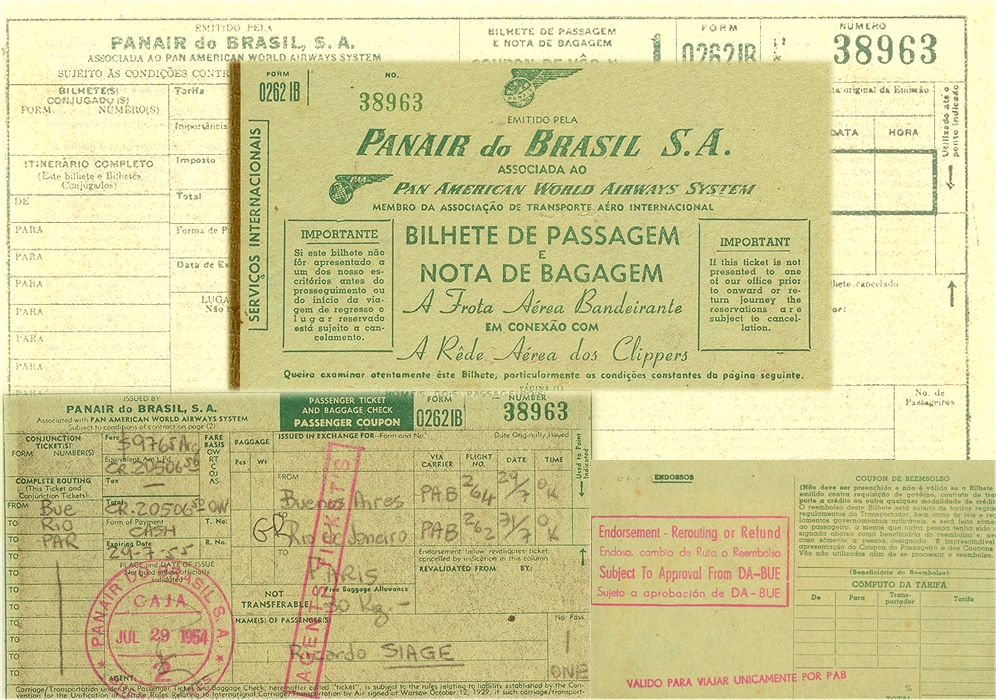 With two more L049s arriving in 1947 a fourth weekly service to Europe was started, with the network extended to Istanbul (via Rome) and Frankfurt (via Paris). The Bandeirante (=Pioneer) fleet of Connies stood at 6 aircraft in 1951. Further services within South America were inaugurated with the increase of the fleet to 8 aircraft by February 1954.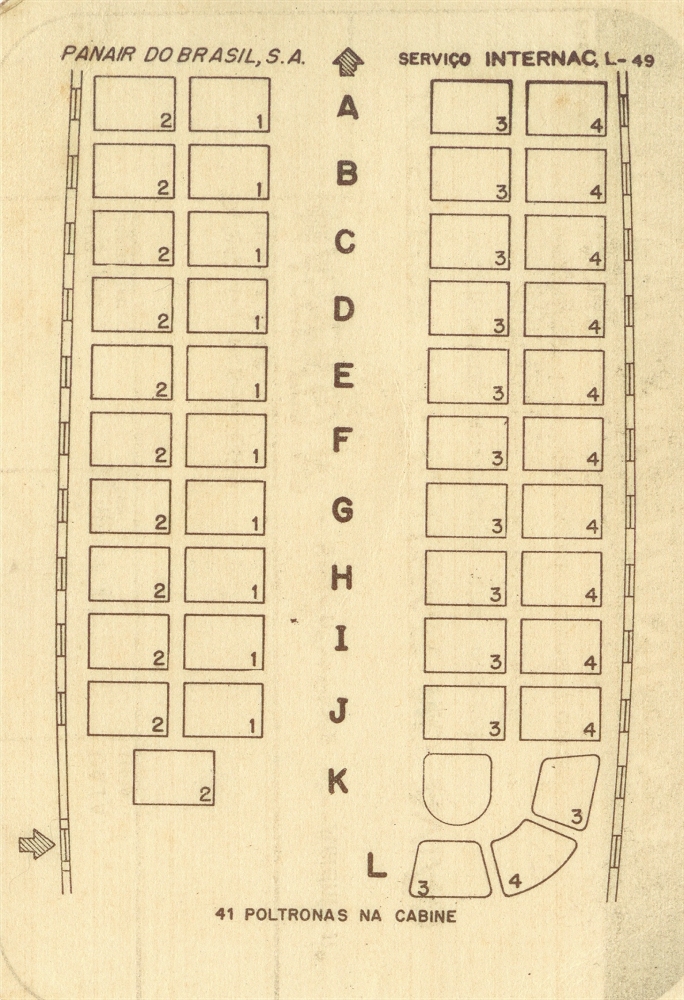 Early in 1957, the First/Tourist class services to Europe (London, Hamburg, Dusseldorf, Frankfurt, Paris, Zurich and Rome) were taken over from the L049s by DC-7Cs. The Connies released from the European schedules were transferred to the domestic routes. Connie flights to Europe were reduced further to twice weekly Rome, Instanbul, and Beirut services. The domestic schedule remained unchanged until 1961, when the DC-7C, released from some international services by the introduction of the Douglas DC-8s in 1961, replaced the L049s from longer distance domestic flights.
The Constellation fleet suffered a number of setbacks, when between 1961 (1) and 1962 (3) in total four aircraft were lost in accidents and therefore written off, generating cutbacks in frequencies on the domestic routes. In the later part of 1962, French built Caravelles were introduced on the domestic network.
During 1963 two further L049s were involved in accidents and several others had been withdrawn, reducing down the fleet down to 3 aircraft. However when a second Caravelle was lost, the remaining Connies were re-instated on several routes, taking over from the Caravelles.
Pan American sold its shares by 1963, and the airline's financial situation (and safety record) had gradually worsened. In February 1965 the airline was grounded by a presidential decree, and, with debts of Mio. $ 62, declared bankrupt on 16 February 1965.
The Constellations were stored at Rio, where they were later auctioned, but most of them scrapped.